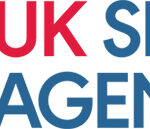 The UK Space Agency
The UK Space Agency has been a generous supporter of the UK and EU Space Design Competition and Galactic Challenge since 2013. 
They are at the heart of UK efforts to explore and benefit from space. The UK's thriving space sector contributes £9.1 billion a year to the UK economy and directly employs 28,900 with an average growth rate of almost 7.5%.
The agency provides funding for a range of programmes such as the National Space Technology Programme and works closely with national and international academic, education and community partners.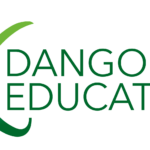 Dangoor Education
Dangoor Education provides opportunities across the learning spectrum with sponsorship of Westminster Academy, Open University Massive Open Online Courses, STEM university scholarships, the Dangoor Centre for Medical Education at the Royal Society of Medicine and the Dangoor Centre for Personalised Medicine at Bar Ilan University. Dangoor Education's sponsorship of the UK, EU Space Design Competition and Galactic Challenges builds on the fantastic legacy of Sir Naim Dangoor, who supported the Competition for a number of years.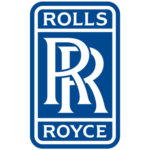 Rolls-Royce
Rolls-Royce pioneers cutting-edge technologies that deliver the cleanest, safest and most competitive solutions to our planet's vital power needs. We create the world's most eco-friendly ships, power nuclear submarines and enable land-speed records.  We've developed the world's most efficient aero-engine and supported NASA earth science missions on the edge of space.  This pioneering technology is only possible through our people, and people like you. We partner with UKSDC because we want to inspire the next generation, the future pioneers, to pursue careers in engineering & technology through exciting programmes and activities that bring Science, Technology, Engineering and Maths (STEM) to life.  It's part of our global ambition to reach 6 million people through STEM programmes and activities by 2020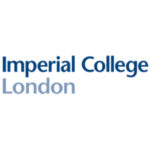 Imperial College London
Imperial College London is a global top ten university with a world-class reputation in science, engineering, business and medicine. Imperial College London has supported the UK and EU Space Design Competition (SDC) since 2008. The Department of Earth Sciences and Engineering (ESE) graciously supports a UKSDC regional, Galactic Challenges (GC) and the UK and EU SDC National Finals. The department has a strong planetary science group and an Astromaterials Research Group. Through these groups members work closely with the European Space Agency (ESA). Two areas of focus that are closely related to the SDC and Galactic Challenges are astrobiology and geophysics.
Garfield Weston Foundation
For 60 years the Trustees of the Garfield Weston Foundation have supported local charities across the UK. These small to medium organisations are often un-sung champions doing important work to keep our communities connected.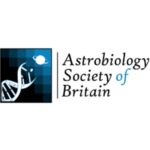 Astrobiology Society of Britain
The Astrobiology Society of Britain is a learned society dedicated to the understanding and advancement of astrobiology in the United Kingdom. The organisation is affiliated with NASA.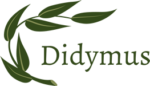 Didymus
Didymus is a small, grant-making charity. Our funding helps organisations in England, Wales, Africa and South America to promote:                  
Social inclusion
Education
The arts
Equality and diversity
Religious understanding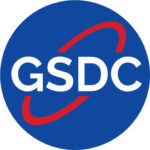 Global Space Design Challenge
Global Space Design Challenge (GSDC) is an intensive residential summer programme for students from around the world. It offers you the chance to learn from experts from industry and academia. Profits from the program are donated to the Galactic Challenge, the UK and EU Space Design Competition through the Space Science Engineering Foundation
This is a unique and exciting science and engineering experience culminating in a challenge designed as a simulation of life in industry. As a participant you will:
Work as a team to design a settlement in space and experience the challenges of working in a large industrial team.
Have the chance to take your subject knowledge to the next level through a challenging academic programme that balances lectures, seminars and a high level of practical work.
You will access professional advice and guidance around applying for university study in the UK, including tours University of Oxford, University of Cambridge and Imperial College London.
You will receive mentoring and talks from world-class academics and industry experts.
Meet current undergraduate students and learn about their experience of life at university.
You will receive a certificate of achievement on completion of the course and the winning team receive medals.
Enjoy and exciting social programme that lets you see London and explore the UK's top universities.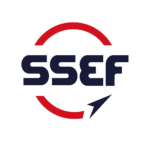 Space Science Engineering Foundation
The Space Science Engineering Foundation (SSEF) supports the UK Space Design Competition (UKSDC), the EU Space Design Competition for years 10 to 13 and the Galactic Challenge (GC) for students years 5 to 9. The SDC is an industry simulation where students form companies in response to a request for proposal (RFP) from a mythical society 70 years in the future. The students operate their company themselves with elected officers. The UKSDC runs regional competition, held at universities throughout the UK and holds a National Finals at Imperial College London each year in March. The National finals are composed of student winning companies from regional competitions and also from video entries. The winning company selects 12 of its members to represent them at the international competition at NASA's Kennedy Space Center. Galactic Challenges are run schools and while using the same format as the SDC are stand alone events with one main distinction. Parents and friends join the audience for the students presentations.