Get Involved with World Space Week this October!
4th-10th October 2022
Embrace waste, use it in space!
We've teamed up with Baker Ross to give you the chance to win some fantastic prizes this world space week by entering our Space Ranger competition!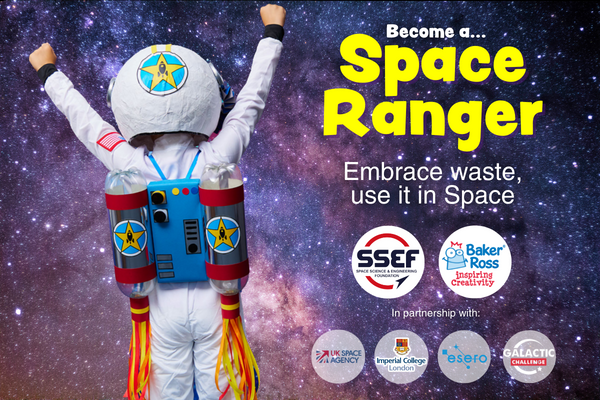 Want to get your hands on some Baker Ross goodies? Enter our world space week competition!
Design and build a space related item using only recycled materials. You should source these materials yourself from home or school. Produce a poster showing us the features of your design, what materials you used for it and where you sourced them from. This should be no more than 1 A4 page.
Choose a ranger name for you or your team and design a ranger badge to go with your entry.
Entry Deadline: Friday 28th October
More information, rules, prizes and judging criteria can be found below.
Entries are to be submitted using the button below.